Update: Dang it, I knew it was too good to be true :/ looks like it's just a spread, not a new shoot *siiiigh* Apparently "Playgirl" is also a teen magazine apart from the Playboy brand *psssh* bad marketing!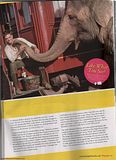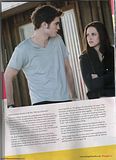 Click for bigger
No, this is not a manip magazine and yes, it is really the UK cover of Playgirl!
However, before anyone gets too excited, Rob has not shot nekkid pics (although picturing him in the ears and tail is delightful!) but apparently will be looking schmexily suited:
While most men who cover the sexy mag strip down to their birthday suits, the Twilight star, 24, wears a tuxedo in the pics.


"His youthful good looks have earned him top spot as world's sexiest male, highest paid actor, and even a slot in Time Magazine's "100 Most Influential People in the World," writes Playgirl's Andy Bright.

And those wanting to catch the Water for Elephants babe in the buff need not worry. Pattinson assures that his upcoming flick, Bel Ami, will deliver the goods.




"I think there's quite a bit of nudity," Pattinson told MTV of his role as womanizing Georges Duroy in 1890s Paris. "I think there's a lot of my crack in it!"
Dangit, Rob - if you're going to be in Playgirl, man up and take it off - Taylor knows the rules, gah!
Thank you, Crystal via
source
- Lorabell