Clicky for bigger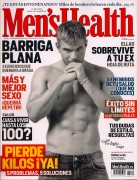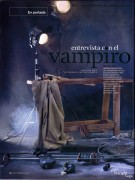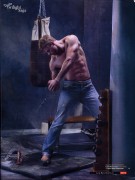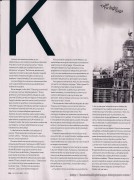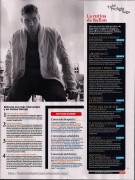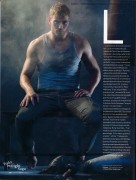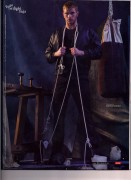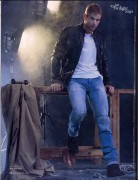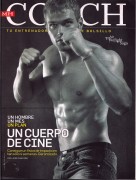 When you've finished drooling over muscley monkey man there, restore your vision with Kellan's new interview with the
Multicine
where he talks about filming the previous movies in comparison to Breaking Dawn, his charity projects and new film Immortals - here's an excerpt:
The Multicine.com: How would you define your character of Emmett?

Kellan Lutz: The older brother is there to protect your family, and together with his superhuman strength, appreciate what is known invincible and face things with a smile, because when you're not afraid of anything, you can enjoy it more.

EM: What can you say about your character in these parts of the saga, Breaking Dawn?

KL: Emmett's character will become more relevant, as happens in the book, and opened a little door that will allow us to see how Emmett.

EM: How do you manage an actor to play the same character with four different directors?

KL: You know, to me that I love. The actors we are expanding the characters we play and is a continuous creation, so when it comes to a head again, he'll adding and adding elements, until we know the character perfectly.

EM: And regarding the last director of the saga with which you start rolling, Bill Condon, Do you know anything about him, his conduct?

KL: I love your work, I've seen all his movies and I really look forward to meeting him and the great team working with him, I'm really looking forward to working with him.
- Lorabell