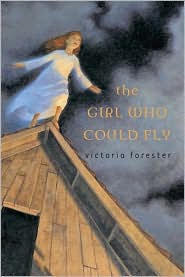 Stephenie has just updated
her website
with a new book recommendation:
The Girl Who Could Fly
by Victoria Forester.
"It's the oddest/sweetest mix of Little House on the Prairie and X-Men. I was smiling the whole time (except for the part where I cried). I gave it to my mom, and I'm reading it to my kids—it's absolutely multi-generational. Prepare to have your heart warmed.

--Steph"