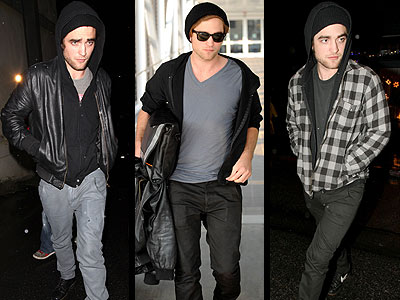 People's StyleWatch
has featured Robert Pattinson's black zip-up sweatshirt look in their "I Really Love My..." article on how to get the must-have items that celebs love to wear again and again for less.

"Before cutting his famous locks, Twilight heartthrob Robert Pattinson tries to go incognito with the help of his favorite LNA black zip-up sweatshirt."
You can buy Robert's LnA zip-up hoodie
here
. Apparently, LnA is a favorite among Hollywood A-listers and hip kids. Of course, I've never heard of LnA, so I'm neither 1) a Hollywood anything, nor 2) a hip kid.